SBA 中文網上說明會:如何申請聯邦經濟受損災難貸款及其他新協助方案
Thursday, April 2, 2020 from 1:00 P.M to 2:00 P.M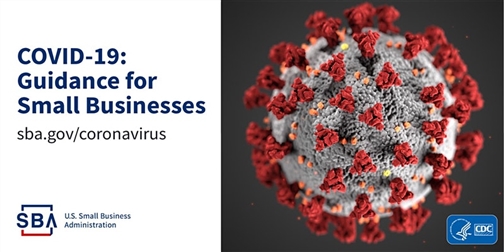 (Online Conference in Chinese & English): How to Apply for SBA Economic Injury Disaster Loan (EIDL) and Other Assistance Programs for your Business/Non-profit Organization
中文網上說明會:如何申請聯邦經濟受損災難貸款及其他新協助方案
小企業及非營利組織
When 时间: Thursday, April 2, 2020 from 1:00 P.M to 2:00 P.M.
HOW TO JOIN
Please use a DESKTOP COMPUTER, presentation slides may not be viewable by phone.
If you use a computer, you may need to join by phone also for audio.
CLICK HERE TO JOIN SKYPE MEETING
Trouble Joining? Try Skype Web App
Phone: +1 (202) 765-1264
Conference ID: 474029369
中文網上說明會: 如何申請聯邦經濟受損災難貸款及其他新協助方案
小企業及非營利組織
Presenters: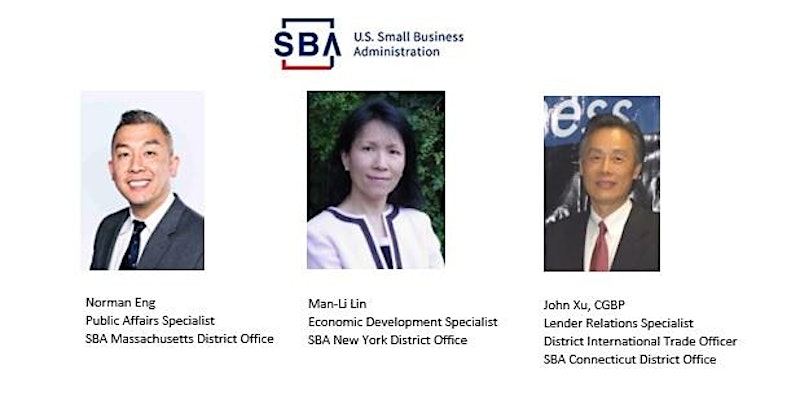 Register 注册: https://www.eventbrite.com/e/sba-disaster-assistance-for-small-business-in-chinese-tickets-101566799030?from=singlemessage
The U.S. Small Business Administration (SBA) is offering low-interest, long-term disaster loans for working capital to the small businesses, private non-profit organizations in designated states and territories suffering substantial economic injury as a result of the Coronavirus (COVID-19).
聯邦小企業部為幫助小企業及非營利組織,現正提供低利息,長達三十年償還期的聯邦經濟受損災難貸款,給因為新冠肺炎而受經濟損害的地區。
Get the information for assistance available 聽取所有你能得到的協助